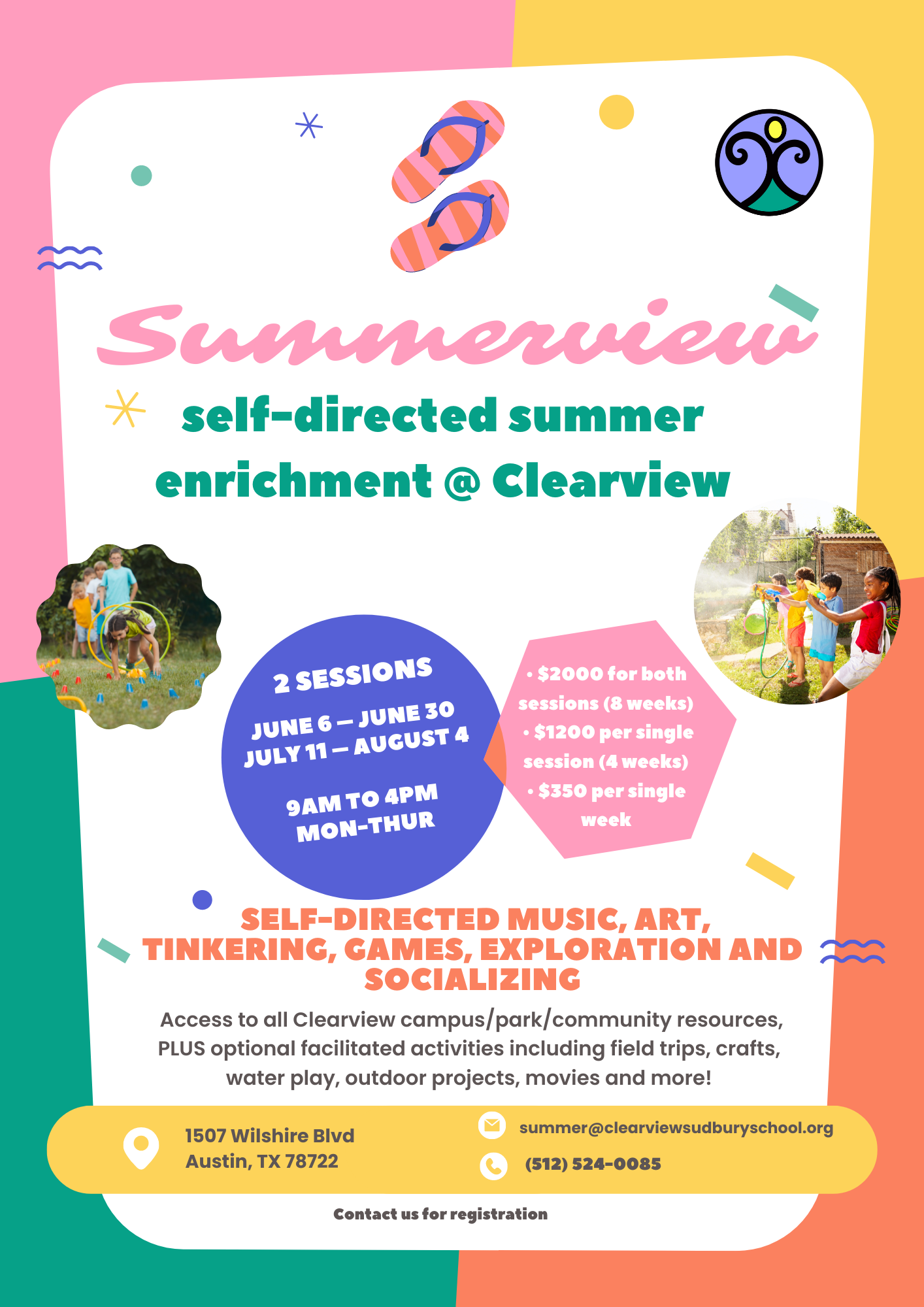 For information on admissions
For our COVID-19 policies
Our campus has been closed throughout the pandemic and we have settled on a plan to return to school safely, which includes a capped enrollment. Please see our Covid Tab for our most up to date campus policies and contact us to find out if there is space available or to be added to our waiting list.
A Compassionate, Supportive Environment
This mode of learning looks very different from other school models. Children, young adults, and adults all share the same comfortable space, pursuing their activities individually and in groups. Through the back doors is our small back yard, beyond which is our expansive 19 acre extended campus, Patterson Park.
Participatory Democracy Among Equals
By participating in a working democracy, students develop the ability to make clear, logical arguments and learn how to deal with complex, ethical issues.
Everyone in the community has an equal vote on rules, budgeting, staff elections, and all other facets of running the school. Students develop the ability to make clear, logical arguments and learn how to deal with complex, ethical issues. Most of these duties and meetings are voluntary, but there is one democratic meeting–the Judicial Committee–that everyone is routinely required to attend.
At the heart of our method are the beliefs that all interests and work have equal value and that children, like all people, learn best when focusing on what interests them. Within the bounds of the school rules, students are free to pursue any activity they choose.
Our School
Our school currently is renting space from a church adjacent to a 19 acre park, in addition we also have access to a commercial kitchen for staff and student use. We welcome self-directed learners ages 5-18.
Non-Discrimination Policy
The Clearview Sudbury School does not discriminate for admissions or employment based on race, sex, sexual orientation, gender identity, marital status, color, religion, disability, national origin or ethnic origin in the administration of its educational policies, admissions policies, employment policies, financial aid, and any other administered programs and activities.